Canned Spring bamboo shoot
1.Specifications
| | | | |
| --- | --- | --- | --- |
| PRODUCT | N.W. | D.W. | 20'FCL |
| Canned bamboo shoots strip | 18L(18kg) | 11kg | 1000 pcs |
| Canned bamboo shoots slice | 18L(18kg) | 11kg | 1000 pcs |
| Canned bamboo shoots whole | 18L(18kg) | 11kg | 1000 pcs |
| Canned bamboo shoots strip | 227g x 24tins | d.w.140g | 2600ctns |
| Canned bamboo shoots slice | 227g x 24tins | d.w.140g | 2600ctn |
| Canned bamboo shoots whole | 567g x 12tins | d.w.340g | 2700ctns |
| Canned bamboo shoots half | 567g x 12tins | d.w.340g | 2700ctns |
| Canned bamboo shoots slice | 567g x 12tins | d.w.340g | 2700ctns |
| Canned bamboo shoots half | 2950g x 6tins | d.w.1800g | 1000ctns |
| Canned bamboo shoots whole | 2950g x 6tins | d.w.1800g | 1000ctns |
| Canned bamboo shoots slice | 2950g x 6tins | d.w.1800g | 1000ctns |
| Canned bamboo shoots strip | 2950g x 6tins | d.w.1800g | 1000ctns |
| Canned bamboo shoots dice | 2950g x 6tins | d.w.1800g | 1000ctns |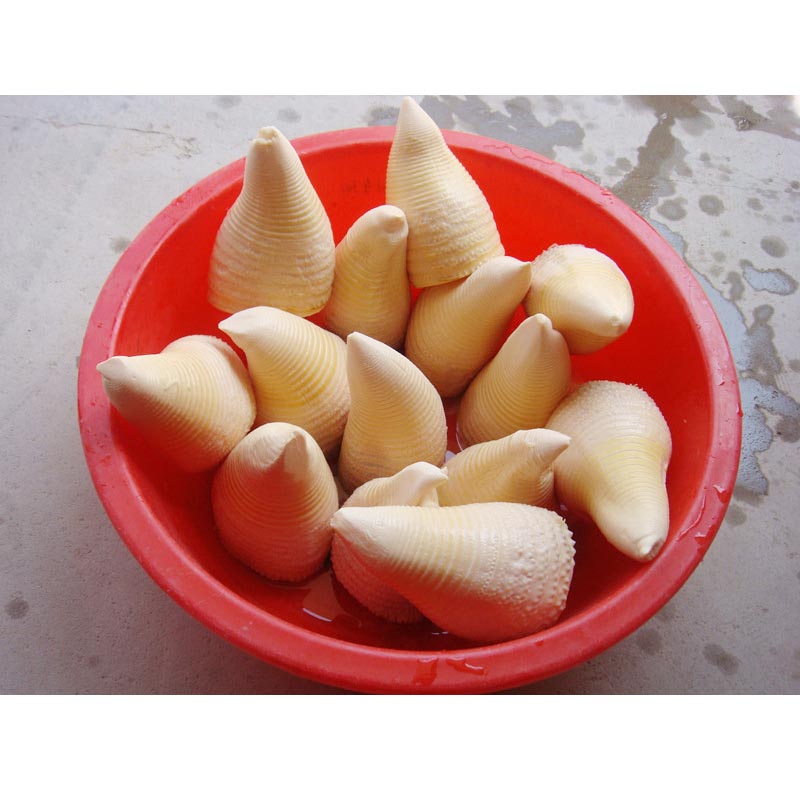 Kingfood Import & Export Co.,Ltd is as a wholly owned subsidiary for providing best service in Xiamen,the parent company is in Zhangzhou focus on the quality of products. we not only have our own factory but also have many cooperated factories,which are located in Fujian province.
Main Products:
Canned fish:Sardine,Mackerel,Tuna
Canned Vegetable:Mushroom,Sweet corn,Green pea,Mix vegetable,Baby Corn,Green Bean,Asparagus,Tomato...
Frozen Vegetable:Swet corn,Green Pea,Mix Vegetable,Mango...