cordyceps sinensis
high and steady cordycepin
different package as your requirement
excellent factory and equipment
HACCP
Latin Name: Cordyceps sinensis (berk.) sacc
Colour: Orange
Odor: Characteristic odor and taste
Part: Fruiting Body
Grade: One
Type: Cultivated
No additives
Package: 50g/PET jar, 1kg/bag,5kg/bag,10kg/bag,or according to the customer's requirement.
Delivery time: Around 7 days after your payment
Storage: Store in cool and dry place, avoid sunlight and high temperature.
Functions:
(1)Enhancing the immunity
(2)Restraining the tumor
(3)Improving athletic performance by increasing energy
(4)Protecting heart from anoxic diseases and arrhythmia
(5)Being used to cure the chronic respiratory diseases and relieves asthma
(6)Being used to cure the chronic disease of kidney, alleviate the kidney's injure
(7)Strengthening marrow's ability of forming the blood platelet, erythrocytes and white cell
(8)Debasing the cholesterin and Triglyceride the blood; also possessing antiatherosclerotic function
(9)Boosting libido and sexual function
(10)It can protect and nourish lung, Kidney and liver.
(11)It can strength respiratory system, decrease fatigue, increase endurance,improve insulin sensitivity.
(12)Improve immunity function, prevention of cancer.
Application:
1. Applied in food field, it is used as food additives added into many kinds of product.
2. Applied in pharmaceutical field, as the basic drugs to treat cerebrovascular disease.
3. Applied in cosmetic field, it is used to reduce chloasma, age pigment and whelk.
Sunny
Gaishi Group
Dalian Gaishi Food Co., Ltd
Enjoy Food Co., Ltd
Add: No. 320 Changda Road, Changcheng Town, Lvshunkou District, Dalian, China, 116047
Web:

***

http://dlgaishi.en.***/
Tel: ***-8088
skype:sunny_li0403
Fax: ***
Mobil:***-3747
Picture of proudcts: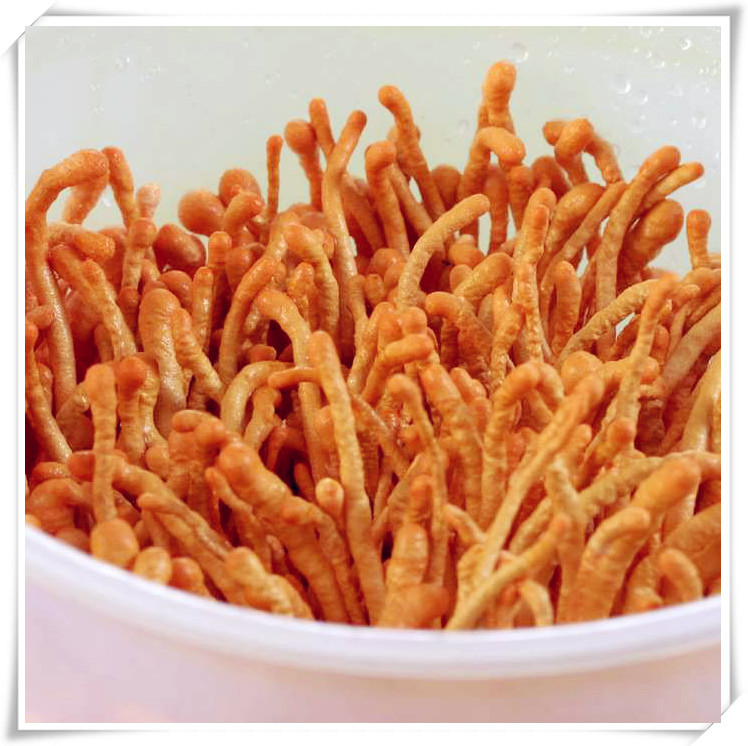 Herbal Medicine Chinese caterpillar fungus
Our certificate:

Our company------Gaishi Group
Gaishi group has been established for 20 years. Today, Gaishi Group has expanded beyond traditional mushroom products. We provide various customers with a comprehensive range of items, which includes seafood, canned food, Fruit and vegetable Products and Seasonings & Condiments to name a few.
Every product we sell, whether in our Gaishi Group or in our customer's own brand we market with the highest levels of quality assurance, food safety, compliance with all government regulations,our company have already passed the certificateof ISO9001:2000, FDA,HACCP KOSHER and IFS .
We have outstanding service, unique product lines and experienced staff to help your procurement go smoother and easier.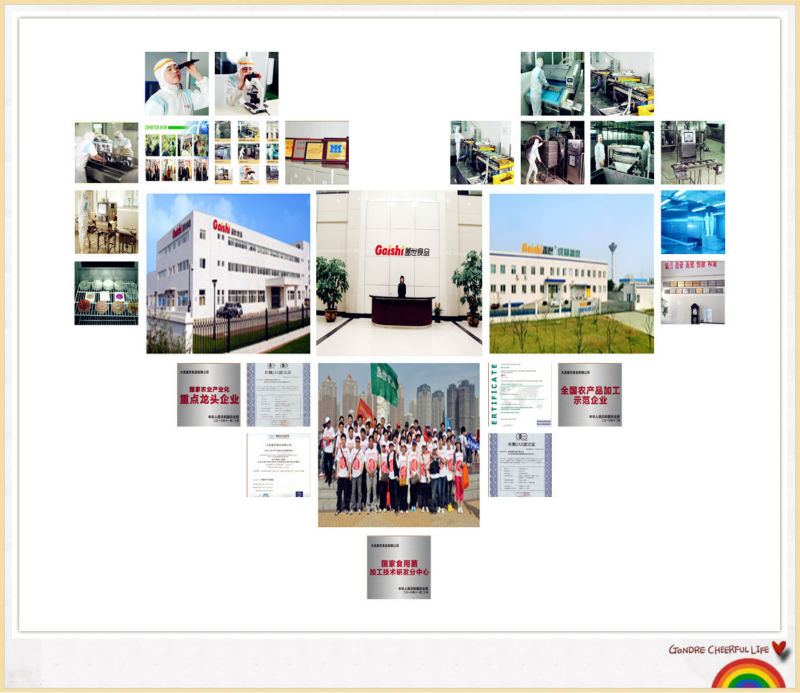 Exhibition show

Company culture: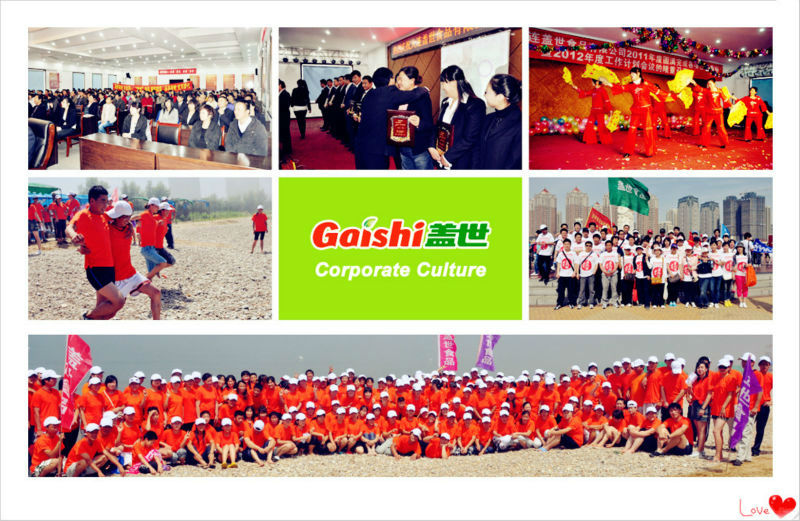 With the principle of "satisfaction, innovation, promise, practicality", Gaishi Group will continue to provide customers with high-quality products and the best service. We genuinely hope to cooperation for a mutually brilliant future.
.