Product details
50 times concentrated syrup is ingredient which make delicious and tasty carbonated drinks, it is produced by adopting the science batching and the advanced technology after the processing of concentrated, flavored, sterilized;just need mix it with pure water as ratio, 1 part concentrate syrup mix with 49 parts water, then get 50 parts final delicious carbonated drinks, don't need add any other ingredients, it is very easy and simple,so it is widely applied in producing carbonated drinks for beverage factory due to very convenient and practical even low cost;what's more, there are all kinds of flavor to choose.
Ratio:1:49(1 concentrate syrup to 49 parts pure water)
Packing:7.5kg*2bottles/Ctn or 25kg/drum
Carton Size:31cm*34.5cm*21cm
Loading:20GP=1250ctns or 20GP=800drums
Payment term:By T/T
Delivery Time:7days after deposit
MOQ:1Ton
Product advantage
1. Our 50 times concentrated syrup is convenient than to purchase and process the different raw materials, as you need less government documents and saving the time when you apply for your local food production license. Also this product helps reducing the error in the production.
2. Since our concentrated syrup is in high concentrated level, the same weight of our concentrated syrup can help process several times of the products.
3. We can make some adjustment of our products formula to meet our customers need. Our concentrated juice are more stable in the taste and state than the raw materials, that our product don't need to be kept in low temperature that can help you save transportation costs
4. The sales team of our company are all specialize in the oversea marketing and skilled in the beverage and food production. Meanwhile our company also could send the food and beverage technology experts to help your company in the production.
5. We have more than 11 years experience in expanding the oversea market, and we have more than 220 benefit distributors in Russia,South Africa, India, Bangladesh, Pakistan, Nigeria, Ghana and so on.
6. Our manufactory have more than 24 years experience in the food and beverage production, we provide the technology support for more than 2000 company all over the world, almost there are 30 million people are using our product everyday.
Company information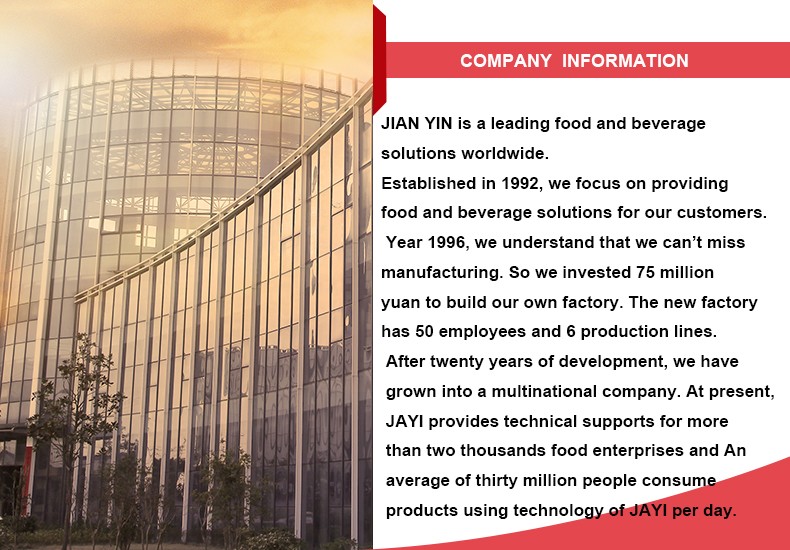 Why choose us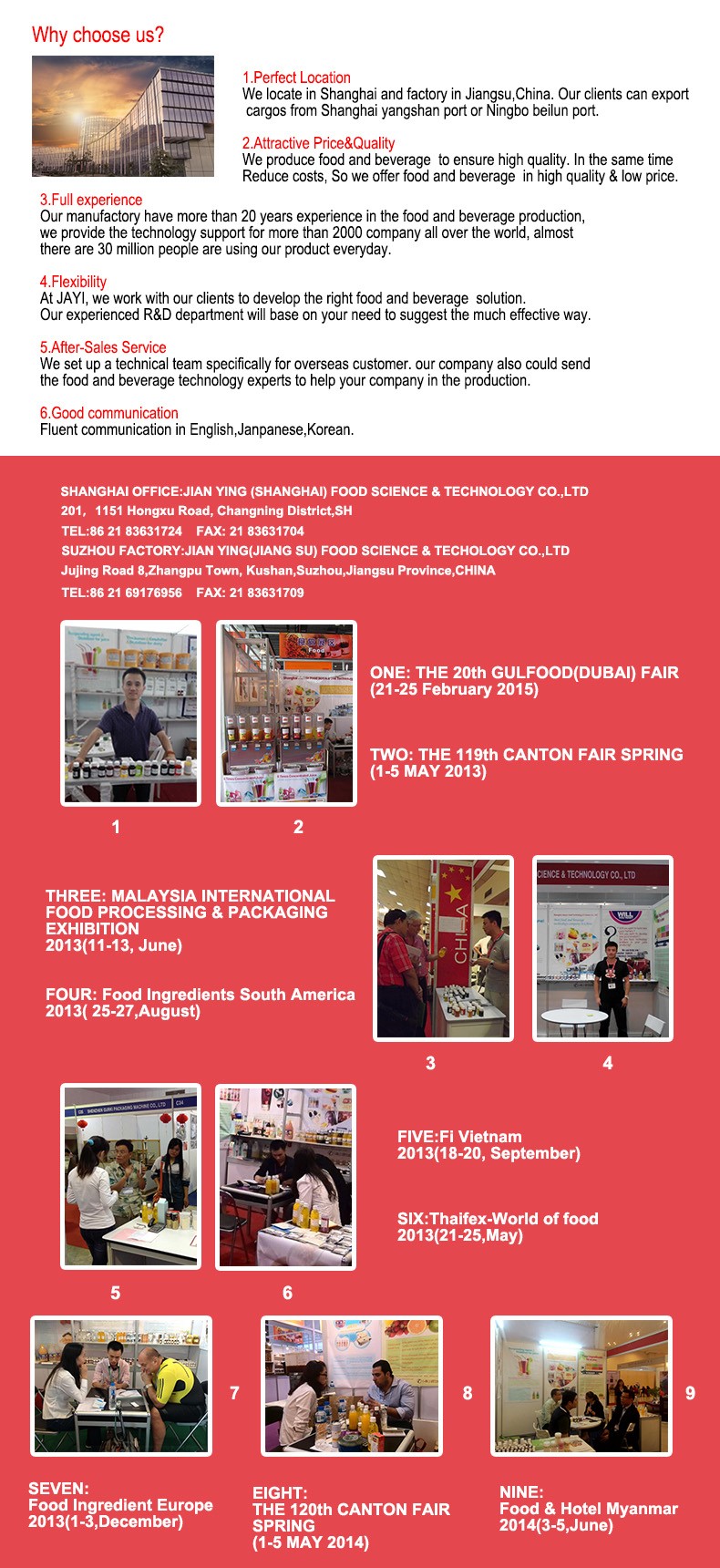 Packing & Shipping
Contact us

Our Factory Show