This hotel/pub/restaurant beer brewhouse equipment is for the investment of individual, partnership, township enterprise.
Material : S/S 304 or red copper
Quality Control : Hotel beer brewing equipment
Output : from 100 liters per day to 2000 liters per day .
This kind of Micro beer equipment is fit for the hotel. The luxury shape, small space demanded, no only has the ornamental value, but also can show the whole process of the brew to the customer, let them learn the deep cultural connotation of beer. Since the early 1990s, our engineers have developed the CGj series micro-brewed beer equipment, the output is from 100L to 2000L. A total of four series, more than 20 specifications. The CGj series equipments are always achieved advanced level in the world.
We will treasure every cooperation opportunity with your company . All my colleagues & I are waiting for serving you heart & soul .
If you are interested in our products , please contact us .
Model

Equipment list

CG- 0.1

CG- 0.3

CG- 0.5

CG- 1.0

Milling

System

M alt Mill

8 0kg/h

8 0kg/h

8 0kg/h

8 0kg/h

Beer

M ashing System

M ash tun

1HL

3HL

5HL

10HL

L auter tun

3HL

5HL

10HL

H ot water tank

/

/

/

/

Wort pump

1 t/h

3t/h

3 t/h

3 t/h

H eat exchanger

2 m 2

4 m 2

6 m 2

8 m 2

Fermentation System

F ermentation tank

2HL/6 pcs

3HL/6 pcs

5HL/10 pcs

10HL/10 pcs

Bright beer tank

Filtration System

( O ptional )

Coarse Filter Machine

0.25 m 2

0.25 m 2

1.5 m 2

2.6 m 2

K ieselguhr tank

10L

10L

15L

30L

Refined Filter machine

2HL/h

2HL/h

5HL/h

10HL/h

CIP

C leaning System

Washing tank

5 0L /2 pcs

50L/2 pcs

50L/2pcs

1HL/2 pcs

Washing pump

C ooling system

cool water tank

3H L

5HL

15H L

20HL

cooling machinery

2HP

3HP

5HP

5HP/2

ice water pump

3t/h

3 t/h

3 t/h

5 t/h

energy

steamed boiler(optional)

/

16kg/h

50kg/h

100kg/h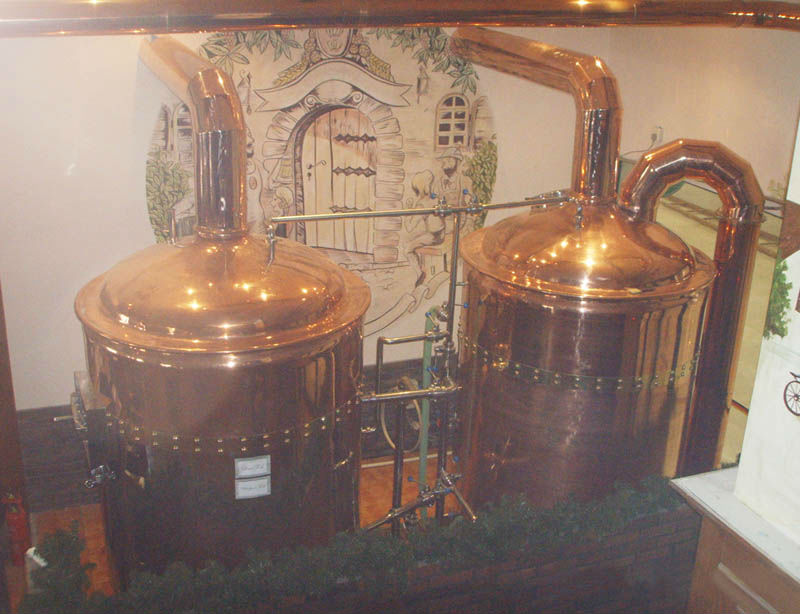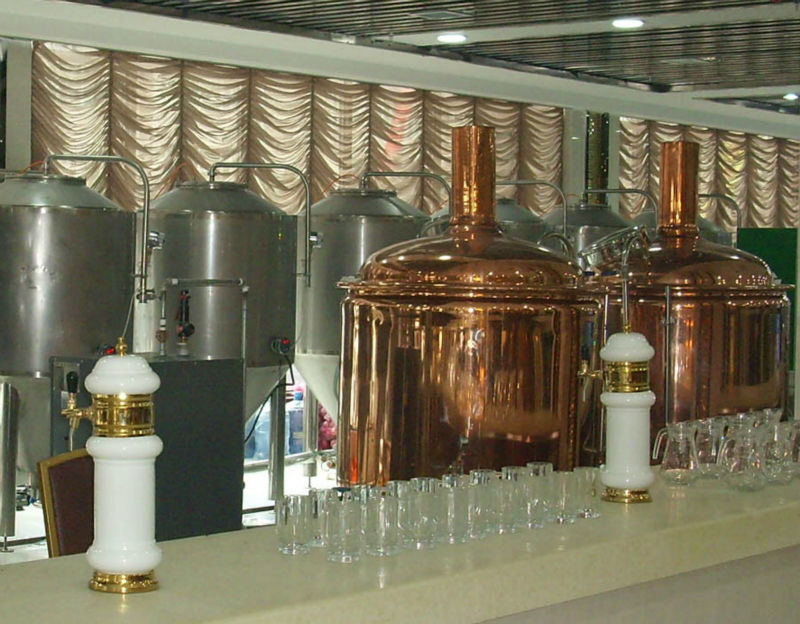 Established in 1997, Zhongde Company is the largest company who experts in manufacturing beer equipment, wine equipment, Beverage equipment, alcohol equipment, monosodium glutamate, biochemistry and pharmaceutical equipment, food & drink equipment, environmental protection equipment, and all kinds of high pressure containers, and the yeast propagation, filter system, CIP system for large brewery.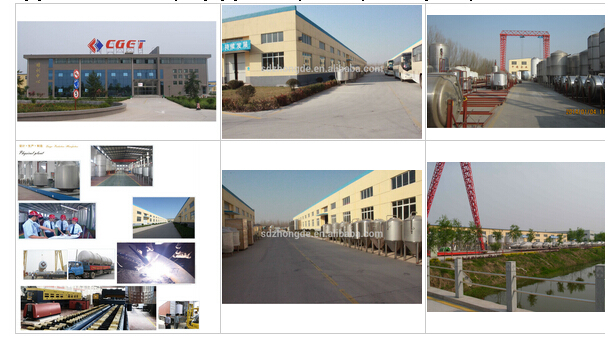 1. Main tanks, vessels and machines will be packaged with painted steel frames.
2. All spare parts, Accessories and fittings will be packaged with painted steel box.
3. All items wrapped with soft package for protection.
4. Standard shipping containers will be used for general purpose.
5. All equipments will be loaded into containers according to exact container layout drawings.
6. After loaded into containers, all equipments will be well fixed to the containers.

Complete quality control and management systems: We have acquired ISO 9001:2008 certificate, ISO 14001:2004 certificate and OHSAS 18001:1999 certificate, which all ensure reliable product quality, strict production control and therefore reliable product experience for customers.
For European Market, we also have acquired CE certification to meet the local standards.