Shennong organic green tea
Its characteristic is: grains of sand particles in shape, colour and lustre is bright green green embellish, rinsing, tengder lasting and alcohol flavor. Authority tests for more than four hundred no pesticide residues, physical and chemical hygiene indexes can meet the demands of the European Union, the United States, Japan and other organic food standards, is the most ideal of all kinds of health care tea, tea bag tea raw materials. The product can be divided into: organic, low agriculture, national standard three, specific price can online advice!
Our company is a production of organic tea farm, the existing 80000 acres of tea garden, of which 13000 acres organic tea garden, located in the eight wonders of the world "out of the land - suizhou bells", the company passed the ISO9001, HACCP, FDA certification, for Japan, the United States, the European Union, the organic certification. Annual output of 5000 tons of dry tea, organic tea 600 tons, the main product green tea fannings and green tea tablets, its characteristic: the particle in shape or flake, fresh green color bright, tengder durable, strong and pure taste, is suitable for the production of various kinds of tea and tea extracts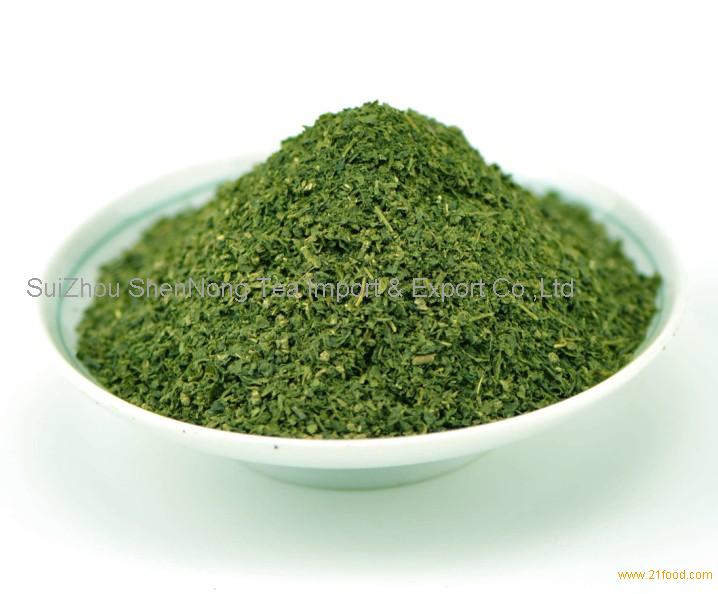 .