Copper Amino Acid Chelate for Feed
FOB Price:

Price can be negotiated

Production Capacity:

3000 Metric Ton Per Month

Payment Terms:

L/C, T/T, Western Union

Update Time:

2019-12-21
Product Description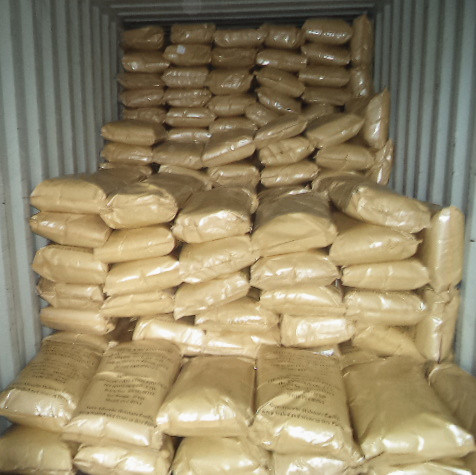 Copper is an important element to animals. It can affect the normal development of tissues and organs. But also can greatly affect development of blood, hair color, central nervous system, reproductive function, etc. Copper can improve immunity of animal body fluids and cell. It takes part in bone's formation.So it is important to bone cells, the formation of glial elastin. In daily feeding grain, some substances such as phytate, ascorbic acid, zinc, iron, lead, sulfur, molybdenum, etc. affect the absorption of copper ions.By the experiments, amino acid copper chelation has the similar structure with the copper in organisim , can be more quickly absorbed by animal gut. And so it has higher bioavailability than inorganic copper.
1.
Quality Specification
:



2.

Main Function:




2.1 This product can provide both copper element and amino acids,which has the stable structural and high bioavailability and greatly promote development of bone and function of enzyme.




2.2.To promote animcal's growth (especially young animals), control of poultry enteritis, enhance immunity and disease resistance.




2.3.To improve the quality of animal products enhance production performance ,especially to feed intake, daily gain, and feed efficiency of weaned pigs.




2.4.To inhibit antagonism when ruminants absorbing the copper.




2.5. Stability of amino acid copper chelate makes it can mix with the any feed .





3.

Scope:




To all the poultry.





4.

Usage

:

Application Object
Recommended dosage
Piglets /Weaned piglets
Plus this product 800 ~ 1000g per ton of complete feed
Pigs in growing-finishing
Plus this product 400 ~ 500g per ton of complete feed
Laying hens/Chickens/Turkeys
Plus this product 200 ~ 300g per ton of complete feed
Dairy cattle/Beef cattle/Horse
1.25g/head/day
5.
Package and Storage:
5.1 20KG/Paper box.
5.2 Please seal it tightly in cool and dry enviroment.
Other Products
Company Profile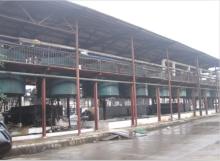 Name:

Chengdu Chelation Biology Technology Co., Ltd.

Main Products:

Plant Source Amino Acids, Animal Source Amino Acids, Amino Acid Fertilizer, Amino Acid ...

Business Type:

Manufacture, Trade

Total Annual Revenue:

Above US$100 Million

Address:

No. 2, 7/F, Building 1, No. 2, Xingsheng West Road, Jinniu District, Chengdu, Sichuan, China
Chengdu Chelation Biotechnology Co., Ltd. (former Sichuan SKYWORTH Biotechnology Research Institute, founded in 1998) is a high-tech enterprise of scientific research, production and sale, specializing in the research and development of amino acid chelate products mainly for food, agriculture and animal husbandry industry. We are engaged in the production and sale of various levels of high-quality monomer, amino acid chelate complex and compound amino acid powder, which are widely applied on food, feed and fertilizer additive industry. We have our own special technicians to hold technical services.

Our leading products are the third generation monomer feed, composite amino acid chelate trace elements, organic iron, zinc, manganese, copper, cobalt and calcium which are made by using advanced Arbil American Agricultural Laboratory Chelate Production Technology and production processes.

Our products own the characteristics of stable content, lasting absorption and sustained release, avoiding the low absorption rate of inorganic trace elements. It is difficult to transport for the loss of substantial disadvantage.

Food grade, feed grade and fertilizer-grade amino acid powder is now sold in the country and exported to Southeast Asia, Europe and the United States.

In 2009, we have established our first subsidiary corporation-- Chengdu auspicious clouds Chemical Co., Ltd., which is specialized in producing food additives, protein chelating products (such as hydrolyzed vegetable protein HVP, hydrolyzed animal protein HAP etc. ). It brought in advanced technology from USA to avoid the loss of fragrance based on traditional process. It kept the instinct and unique flavor with pure, soft and rich fragrance, which also has exported to more than 20 countries and areas.

more
Business Type:

Manufacture, Trade

Main Products:

Plant Source Amino Acids, Animal Source Amino Acids, Amino Acid Fertilizer, Amino Acid ...

Location:

Chengdu, Sichuan, China

Year Established:
Send your message