Specifications of Pure Acacia Honey:
1. Color: 15mm
2. Moisture: 18% max
3. Diastase activity: 8.3% min
4. HMF: 15mg/kg max
5. Fructose/Reducing Sugar: 48% min
6. Antibiotics: Qualified
Pure Acacia Honey is the main product made by bees. It is a kind of sweet viscous liquid, which is brewed and stored in the honeycombs by the bees after they collect the nectar from the nectar glands of plants and take it back to the honeycomb.
Nutrition Ingredients:
Protein, Amino Acids, Fat, Sugar, Minerals, Vitaminms, Multiple Constant Elements and Trace Elements.
Efficacy:
1. Strength the resistence of elderly, prevente gerontal diseases;
2. Natural cosmetic;
3.Syngignoscism. The glucose, vitamins and magnesium, phosphorus, calcium in the honey can moisten nerve and regulate nervous system, so as to help promote syngignoscism.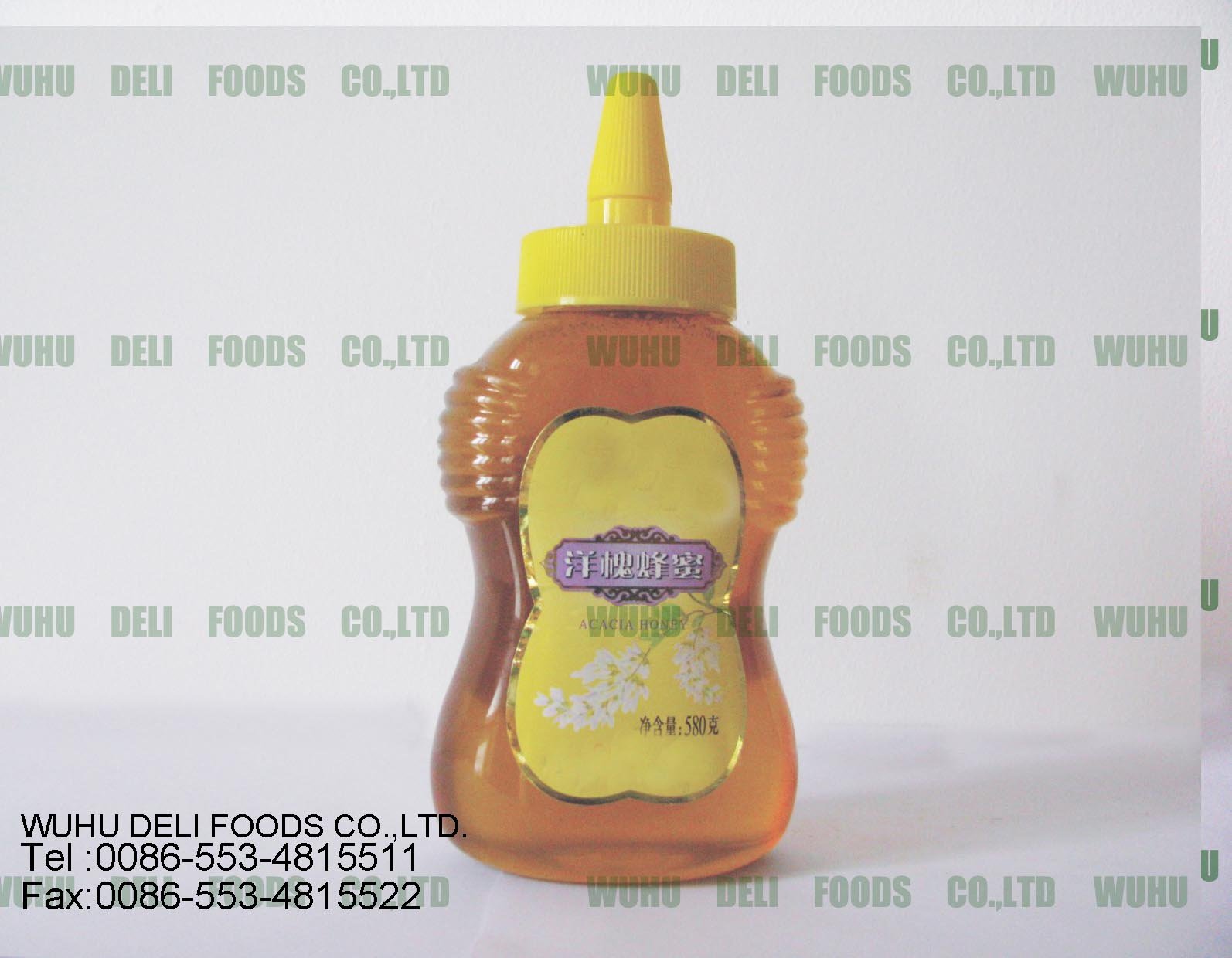 Product Type:

Honey

Form:

Liquid

Processing Type:

Pure, Strained

Nectar Source:

bee keeper

Brix (%):

65%

Additives:

without

Certification:

FDA, HACCP, ISO

Packaging:

Bulk, Bag, Bottle, Can (Tinned), Cup

Weight (kg):

0.58

Shelf Life:

24 months

Place of Origin:

Anhui China (Mainland)

Brand Name:

Deli

Model Number:

Liquid

Pollent:

20min

Moisture:

18% max

Fructose/Reducing Sugar:

48% min

HMF:

15mg/kg max

Diastase:

8.3% min

Sucrose:

5% max

Antibiotics:

Qualified