Full Automatic Onion Powder Production Line is used to make onion powder in the factory. It mainly includes dehydration onion slice production line, onion powder grinder machine and onion powder packing machine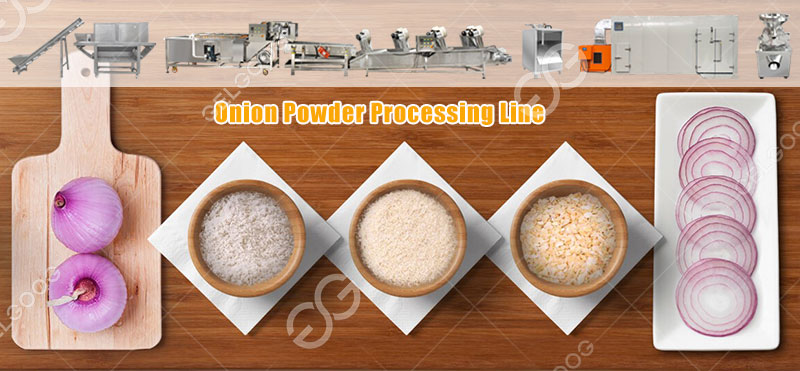 1. Dehydration Onion Slice Production Line
includes onion peeling machine, onion washing machine, onion water removing machine, onion slicing machine and onion multi-layer dryer. This line is fully automatic, after processing, we can get dehydration onion and can storage this dehydration onion for following the grinder process.
2. Onion Drying and Powder Grinder Machine
It includes onion multi-layer dryer, dehydration onion vibrate feeder, onion grinder, onion plan sifter, dust collector.
Before grinder from dehydration onion, we need to dry it again, because onion has the feature of easy water absorbing. This multi-layer will reduce the moisture content of dehydrated onion to about 8%. After dry again, this dehydration onion will get into the following grinder plant to get onion powder.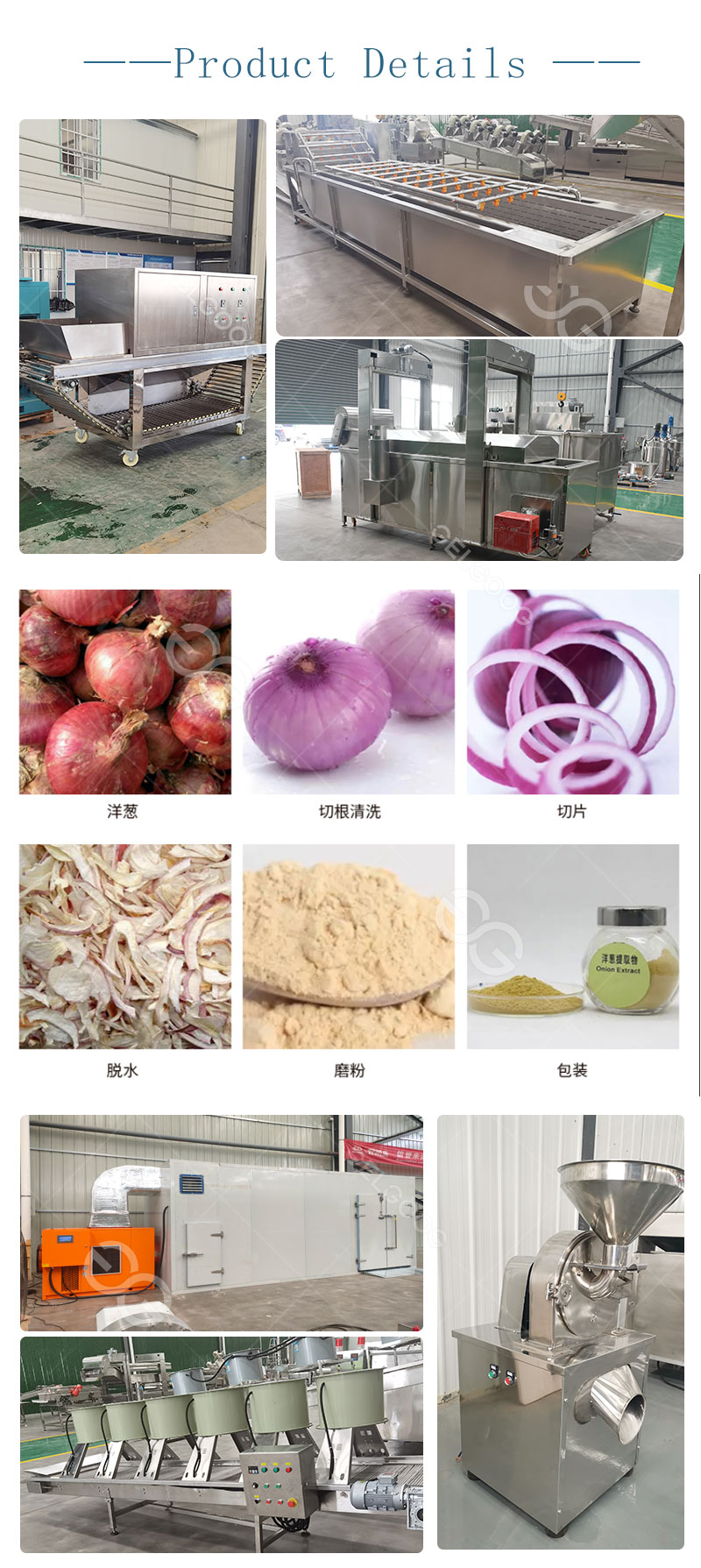 Automatic Onion Powder Grinder with Cyclone Collection is used to crush dry onion slice material into power material. Through changing the different screens, we can get different size onion powder products. It is mainly used for the pharmaceutical, chemical, food(example: ginger, chili, pepper, oil and wheat, soybean, sugar, star anise, cinnamon) and other materials.
3. Onion Powder Bottle Packing Machine
Most of High-quality onion powder product is sold in a bottle. In the factory, we will need an onion powder bottle flling capping and labeling line. Onion Powder Bottle Filling Capping and Labeling Machine mainly includes four parts, including bottle ordering machine, bottle powder flling capping machine, bottle aluminum foil induction sealing machine and bottle labeling machine