Our goji powder uses the technique of vacuum freeze. In this method, the most part of the water in the berries is frozen rapidly to make the free water crystallize into solid. Then the absorbed water in the berries is removed through desorption. Finally, the goji berries are pulverized and produced complete goji powder.Our goji powder has the advantages of low water content, good color, plump appearance and high commodity value. It retains more bioactive substances than traditional method and can be used for producing water-soluble solid beverage. The powder is widely used in the production of functional food, beverage,healthy products, which is used as important raw material of beauty products. It is also very useful if used in the tea or also in other foods providing you a natural rich nutritional supplement.
The raw materials of Qixiangchun Goji Powder which are selected from our GAP standard Goji Farm in Zhongning County, Ningxia Hui Autonomous Region. It made from fresh goji juice which maintains all natural nutrition in maximum, and widely used as raw materials of health food, functional beverages, powder drink, food ingredients, and also used as important raw material of beauty.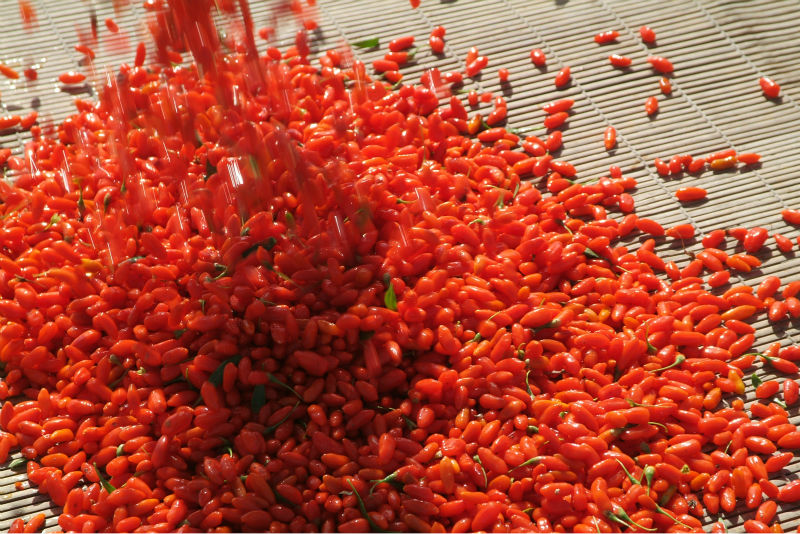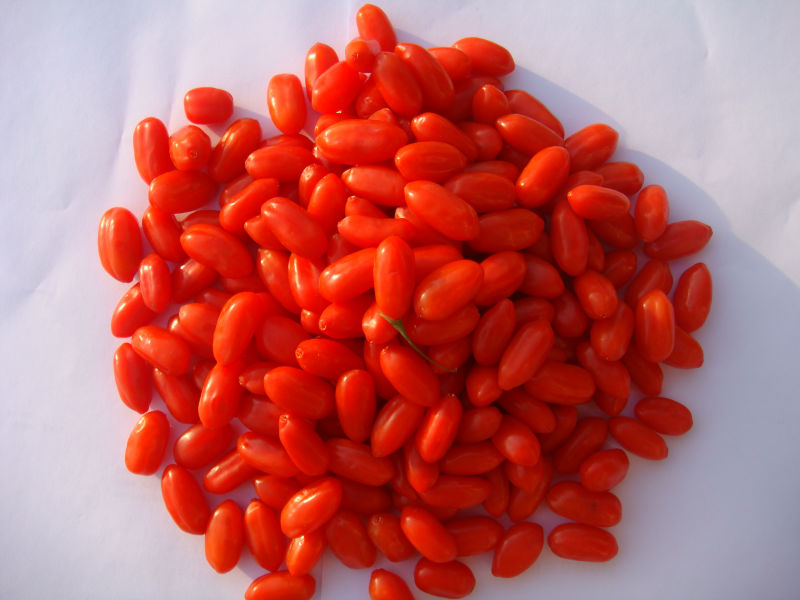 The company has completed HACCP verification and passed ISO9001 certification, KOSHER certificate, etc. The Goji Berry is the Most Antioxidant food in Natural food, more than Blueberry, Acai, Noni, Raisin etc..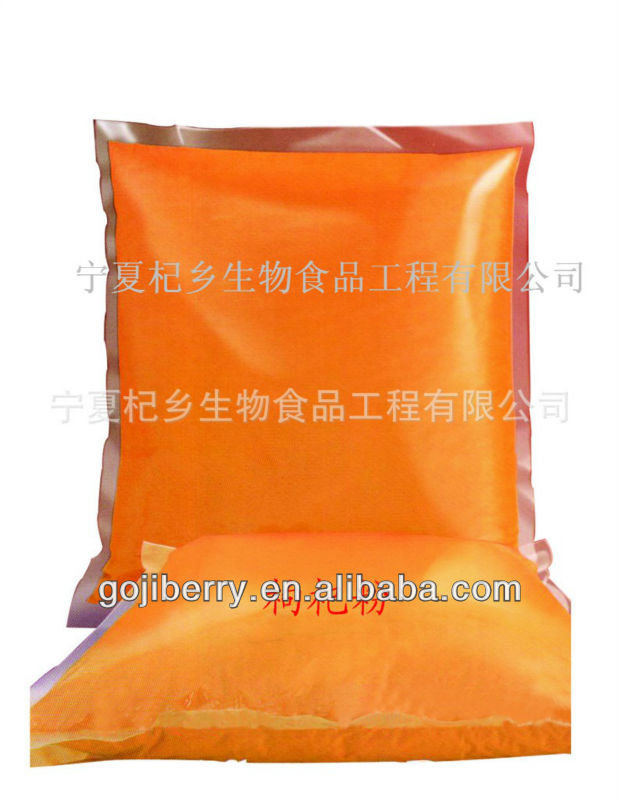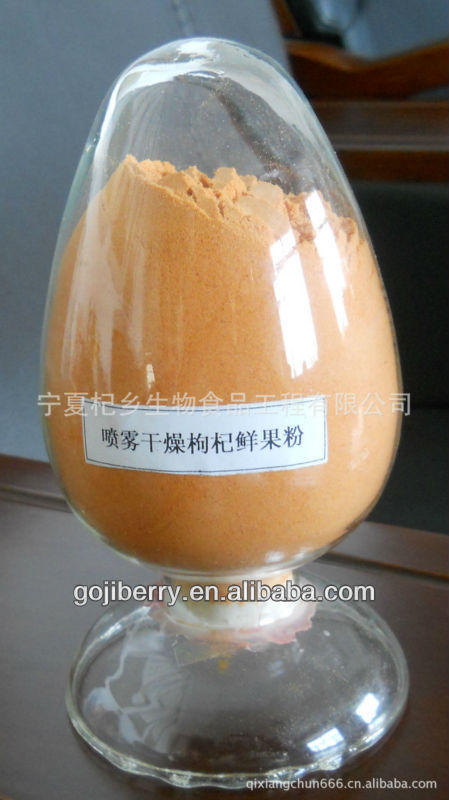 Shelf Life: 24 Months
Payment Terms: Negotiable
Package: Aseptic bag
Storage: Sealed, dry, microtherm , avoid light