Till March 20th,2018, our stocks are as follows:
50-60g/100pcs (2017crop): 30 tons
50-60g/100pcs (2016crop): 300 tons
60-70g/100pcs (2017crop) : 40 tons

Above stock of 300mts 2016crop are on sale 15% off, and can be peeled.



Peeled BroadBean (Split)
Origin: Qinghai,China
Crop: 2017
Grade: Machine peeled
Packing: 50kgs net P.P bag, 1ton bulk bag.
Full container load: 22mts/20ft FCL
Delivery: 10days after deposit payment.
Size:50-60g/100g , 60-70g/100pcs
Moisture: 13% max.
Impurities: 0.5% max.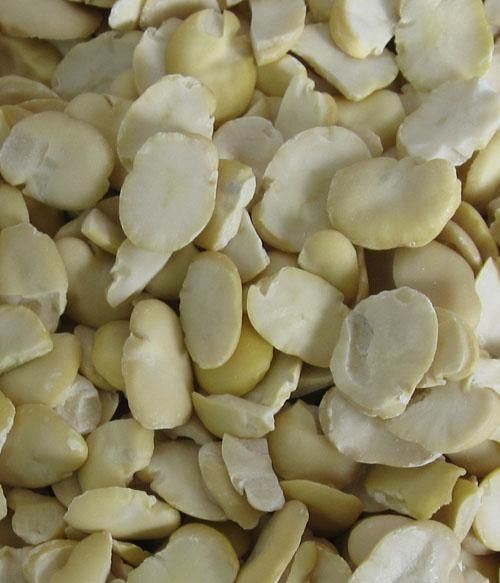 It is the unique geographic environment and climate in Qinghai-Tibet plateau that contribute to the superior quality of broad beans planted here.Sufficient sunlight,effective accumulated temperature,and large temperature span from day to night,mineral-rich soils and non-pollution air and water offers exceptionally ideal conditions for planting broad beans.
Qinghai Broad Bean features in large and full grains,no worm-sting,pesticide-free and high protein. It has been exported to Japan,Europe,Middle East for decades with good feedbacks from customers.
Basic Info