The ion drink for baby
A baby and child cannot adjust the moisture in their body. Therefore, it is important to supplement the lost moisture and the electrolyte promptly. Accordingly, the aqualight is designed to absorb moisture and the electrolyte into quickly absorbed to the inside of the body.
it is a powder type and so please drink after dissolving it in a hot water. (The aqualight is not a drink for alimentation )

A granule : 10 capsular
*A handy individual packaging !
*For around 3 months to the early childhood
Replace minerals lost through sweat. High osmotic pressure which absorb moisture.
Easy package per piece. Powder 10 pieces.3.1gx10pieces 31g.
3 months-infant.
Nutrition Facts(100g per)
Energy 378kcal, Protein 0g, Fat 0g, Carbohydrate 94.6g, Sodium 1.1g
Nutrition Facts(per piece 3.1g)
Energy 12kcal, Protein 0g, Fat 0g, Carbohydrate 2.9g, Sodium 34mg
Aqua Light Nutrition Facts( dissolving per piece 3.1g with 50ml water)
Na+30mEq/L, K+20mEq/L, CI-25mEq/L, Osmotic pressure 260mOsm/L

Direction:
It is for a baby over 3 month year-old. When a b works up a good sweat by going outside or taking a bath, give it as replacement of water and electrolyte.
How to:
Pour boiled water which has cooled till 50ml level of a baby bottle and melt per pack. Test the heat of it.

Ingredients:
Sugar (sugar, fructose), dextrin, apple juice, sodium chloride, citric acid, sodium citrate, potassium chloride, fragrance
*This is not allergen elimination food for person with a food allergy.
("Allergen elimination food" is a kind of special permitted food consumer agency.)
This product information in August 26, 2010.
*Ingredients might be changed. Please check the packaging in stores.
"Milk, egg, wheat, buckwheat, peanut, shrimp, crab" are not used as raw materials.
*No artificial colors, Preservatives and spices.
Dextrin is what dissolved for digesting and absorbing easily of starch.
How to store:
*Store at a room temperature avoiding direct sunlight, hot and humid.
*Be careful to use hot water.
*Eat completely after opening because of easy-absorbing moisture.
*Do not give left-over drink or cooked drink in advance.
*Age is only as guide.
*Consult professional about time to wean.
*Consult a doctor if giving to a baby before 3months old, or if a baby has diarrhea or throws up.
*Be careful about the amount to have proper meals.
*Drinking with baby bottle before bed or drinking with doodling may be caused of tooth decay.
*Ion drink is important to the amount of minerals and electrolytes.
Follow the instructions. Then, do not melt with milk or water and mix other food.
Only accept 100% T/T in advance at the first time.
WAKODO has the longest history as a maker of baby food and baby stuffs in Japan. Wakodo pharmacy founded in 1906 by Dr. Tsukasa Hirota, the first professor for pediatrics in Tokyo University, was the predecessor of WAKODO. After that, in 1917, WAKODO released Japanese milk powder for the first time in Japan.
A pioneer maker nursery items.
Baby food has helped with growth of a child since baby food named "Gris meer" was released in 1937. WAKODO will support baby with "GunGun" or baby food.
We will answer inquiries promptly.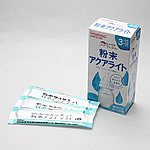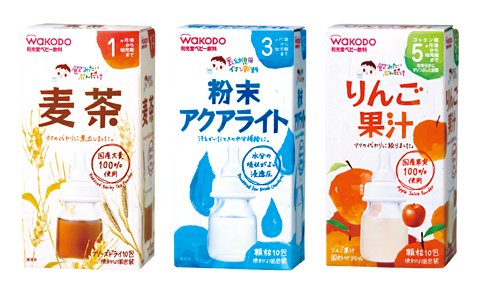 Product Type:

ion drink for baby

Type:

Meals aid

Age:

3 months- Toddler

Packaging:

Box

Shelf Life:

Best if Sold by Packaging Date

Weight (kg):

Gross weight:57 g/per piece

Brand Name:

wakodo

Place of Origin:

Japan

Model Number:

Wakodo FA11