Guangdong Kelong Biotechnology Co., Ltd., established in 1995, located in Jiangmen City, Guangdong Province, China, is a company specialized in the research, manufacture and commercialization of colorants and additives used in the food sector.
Covered an area of 40000 square meters, equipped modern automatic production lines, GMP workshop, professional technology team, advanced inspection and test equipment, with 20 more years production experience, Guangdong Kelong provides innovative and customizable solutions to our clients in domestic and all over the world.
Our internal R+D+I Department and a highly qualified staff specialize further our scientific knowledge and understanding by working closely with universities and research groups. It keeps our biotechnology level and continuously injects the energy into us.
Our main products are Transglutaminase(TG), Monascus Red, Monascus Yellow and Mixed colorants, which are not only brought the beautiful coating, but also improve the properties of the food.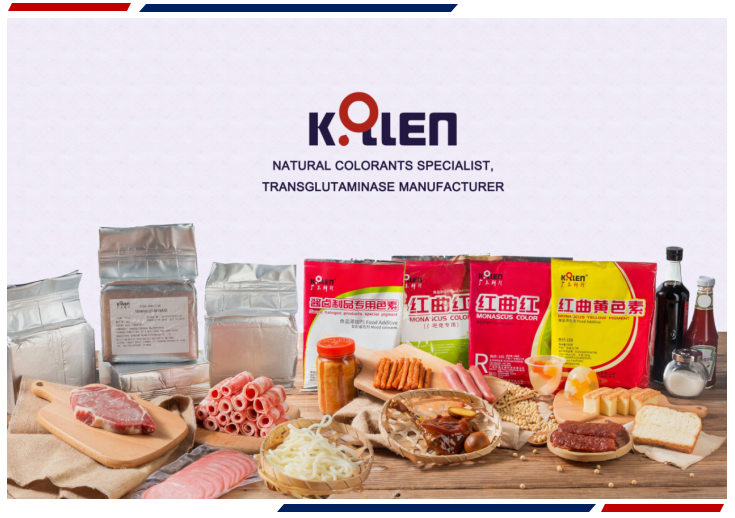 Considering Food Safety and Food Quality as the key point of our company, we have been certificated by ISO9001, ISO22000, Kosher, Halal, FSC22000 and BRC. Our quality is being improved constantly and our sales marketing from mainland to Aisa, Europe, Australia, America etc.
Our business philosophy is Science and Technology promote development, Business is more better. We believe happy and motivated staff, beautiful environment, personalized management and teamwork spirit will lead us forward continually.