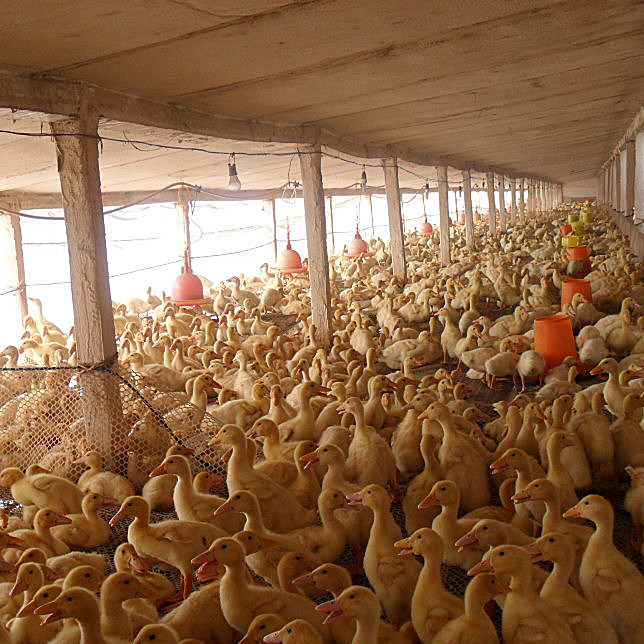 Trace elements amino acid chelates were composted by amino acids or Protein phage peptide complexes and trace elements through chemical methods to chelate, which is a new type of feed additives. Trace elements amino acids chelates can improve the metal ions in the body to the absorption and utilization, prevent trace elements form unsoluble substances, which have a certain sterilization and improve the immune function of organism, to improve livestock and poultry production performance and anti-stress, amino acid chelate is a new type of high-efficient green feed additives.
Broiler
Amino acid chelates can promote broiler production, reduce feed consumption, Improve the feed conversion, enhance immunity,
Layer
Add amino acid chelate in the layer feed, not only can improve eggshell quality, but also can improve egg yields.
Lactation piglets
Amino acids chelating iron can through the sow placenta and through breastfeeding, promote the piglets piglet growth, prevent iron deficiency anemia.
Weaned piglets
growing and finishing pigs
Adding amino acid chelates can making pigs growth fast and increasing the fat, increase feed utilization rate, improving the carcass quality.
sow
Amino acids chelates can improve sows reproductive performance, adjust hormone regulation, improve the metabolism of nest litter number and survival rate of piglets.
ruminants
Adding amino acid chelates into ruminants can Improve the rumen amino acids and trace elements utilization rate, improve beef's daily gain and feed conversion rate also can improve the quality of cows, improve milk cow's production, reduce the incidence and corruption mastitis hoof disease occurrence
fish
Promote fish production, improve feed conversion and the survival rate of the fish
| | | |
| --- | --- | --- |
| vitamin complex | | |
| acidifier for feed addtive | | |