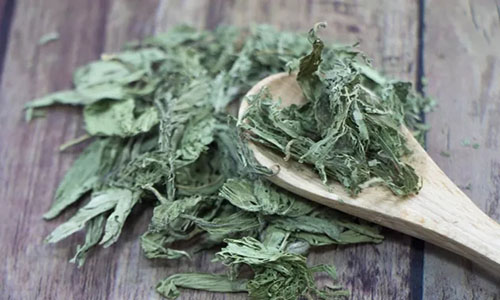 Editor:kariya
from:photo-ac
On December 1, local time, Tate & Lyle announced the wholly-owned acquisition of Sweet Green Fields (SGF), a global stevia solutions business company, to simplify the current situation between the two companies by establishing a fully integrated supply chain and business organization.
Cooperation since 2017
The cooperation between Tate&Lyle and SGF began in 2017, when Tate&Lyle became the exclusive global distributor of SGF's stevia ingredients and solution portfolio, and acquired 15% of SGF the following year. In the following years, the two companies jointly launched a variety of new stevia products such as Optimizer Stevia 3.10 and ZOLESSE natural flavor.
After Tate&Lyle's acquisition of the remaining shares of SGF, it will further simplify the existing partnerships and accelerate innovation, R&D and optimization by establishing a highly integrated supply chain, business organization, unified R&D capabilities, and stronger comprehensive strength.
In this regard, Tate&Lyle's CEO Nick Hampton said, "Sweet Green Fields is an excellent company with a leading stevia solution portfolio, a strong stevia expert team, and a highly integrated supply chain. This acquisition supports our strategy of developing sweetness solutions helps us provide consumers around the world with delicious foods and beverages with lower sugar content."
Dean Francis, CEO of Sweet Green Fields, also said, "I am proud of the industry leadership that the Sweet Green Fields team has achieved in the stevia business. With its global customer base, the world's leading sweet Flavor Solutions is an ideal company to lead Sweet Green Fields forward, to provide support to global food and beverage customers, and to make consumers eat healthier."
Tate&Lyle:Continuous expansion of the sweetener market
In the field of sweeteners, Tate&Lyle's most well-known product is undoubtedly sucralose (SucraloseTM sucralose), a new type of sweetener jointly developed and patented by Tate&Lyle and the University of London in 1976. It was put on the market in 1988. This kind of sweetener has the characteristics of low energy, high sweetness, pure sweetness and high safety. It has been widely used in various food and beverages for a long time, and the market demand continues to grow.
However, in recent years, consumers' preference for natural ingredients and continued debate on synthetic sweeteners have prompted natural sweeteners represented by stevia, Luo Han Guo, and sugar alcohols to be sought after by the market. Taylor has also begun to further expand its sweetener product line, launching a series of natural sweetener products, including Tasteva Reb M stevia sweetener, DOLCIA PRIMA allulose sweetener and so on. This has also brought huge economic benefits to Tate&Lyle's. In the year ended March 31, 2020, Taylor's stevia business revenue increased by 23%, becoming an important contributor to the company's new product revenue growth.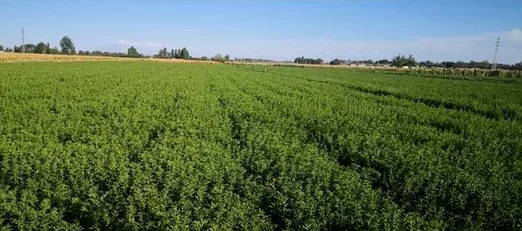 Source: Tate&Lyle
The acquisition of SGF will bring Tate&Lyle's rich stevia product portfolio and a fully integrated stevia supply chain, including stevia leaf procurement, stevia leaf variety cultivation, mature agricultural projects, and high-efficiency production. The stevia production and research facility in Anji, China, further expands Taylor's business in the fast-growing Asia-Pacific region.
SGF: Seek further development
Sweet Green Fields, founded in 1999, is an enterprise focusing on the production and research of stevia. According to the official website, SGF's stevia products cover various types of sweeteners, flavor regulators, and food flavors used in various terminals.
In recent years, SGF has also been continuously launching new products, including Intesse® Stevia X, a solution developed specifically for dairy and cereal products, and natural flavors SteviAroma and ThauMagic that help improve the overall sensory experience of high-power sweeteners. It can replace up to 100% M2 STEVIA™ of sucrose, DOLCESSA STEVIA™ for moderately reduced sugar drinks, OPTIMIZERSTEVIA®M with excellent taste and can reduce the bitterness of citrus.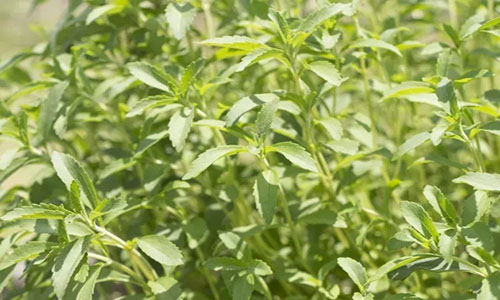 Image source: photo-ac
As of December 31, 2020, SGF is expected to achieve revenue of approximately US$50 million, including revenue from products currently sold by Tate & Lyle as an agent. Through this acquisition, SGF will acquire more customer bases, have more funds for the research and development of new stevia products, and further increase its market share.
The growing stevia market
Because consumers' demand for low-sugar, low-calorie foods and beverages continues to grow, stevia has become one of the fastest growing low-calorie sweeteners in the world. According to Mintel data, the compound annual growth rate of products containing stevioside on the market from 2015 to 2019 is 15%. Innova data also shows that among new global food and beverage products in 2019, the amount of stevia used as a sweetener is second only to sucralose and acesulfame K.
In the Asia-Pacific region, stevia is growing rapidly. Since 2012, sales of stevia products in the Asia-Pacific region have increased by 40%, while the European region has increased by 21%, North America 19%, and Latin America has increased by 17%. From 2016 to 2024, the compound annual growth rate of the stevia application market in the Asia-Pacific region is expected to reach 5.7%, and it will become the world's largest market for stevia application consumption, followed by Europe (4.3%) and North America (4.5%). By 2020, the stevia application market in the Asia-Pacific region is expected to reach 208.3 million US dollars. Among them, Japan and China will become the largest consumer markets for stevioside applications.
The reason for the popularity of stevioside is inseparable from its natural health, low cost, wide range of applications and good compounding ability. Moreover, stevioside has relative regulations on a global scale. The new generation of stevioside ingredients Reb D and Reb M have also solved the bitterness and aftertaste of stevioside, making it taste like sugar. It can be predicted that in the next ten years, stevia will still occupy a major share of the natural sweetener market, which is why the food ingredient giant is so optimistic about it.
A strong alliance in the stevia industry
In recent years, the stevia industry has been constantly undergoing acquisitions and joint ventures. The reasons are not only the complementary business between enterprises, but also the need for giants to further expand their product portfolio and market.
In November 2018, Cargill and DSM established a joint venture Avansya, each holding 50% of the shares. After the cooperation, DSM provides expertise in strain development and fermentation technology. Cargill provides large-scale fermentation and production of stevia through its own factories and raw materials. The joint venture produces steviol glycosides Reb D and Reb under the Eversweet brand.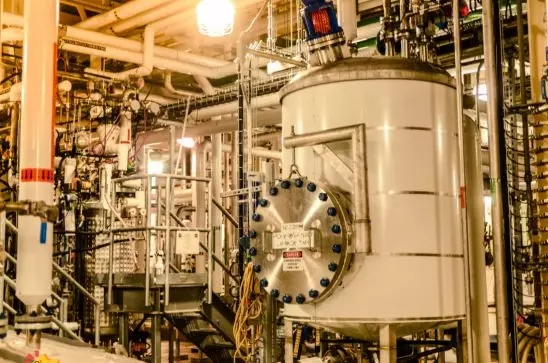 Avansya's US factory
Image source: foodbusinessnews
In April 2020, Iruian and Spececo reached an agreement that Iruian will acquire 75% of the equity of Spececo. After the acquisition of Spececo, Iruian will gain stronger R&D capabilities and product competitiveness in the field of stevia, and further expand the market business of Spececo's stevia products with its marketing network and global factories. Prior to this, Iruian also announced that it has become the exclusive global distributor of sweeteners under the US sweetener manufacturer SweeGen (except for the Chinese market, which is a non-exclusive distributor).
Original link :https://www.21food.com/news/detail75319.html